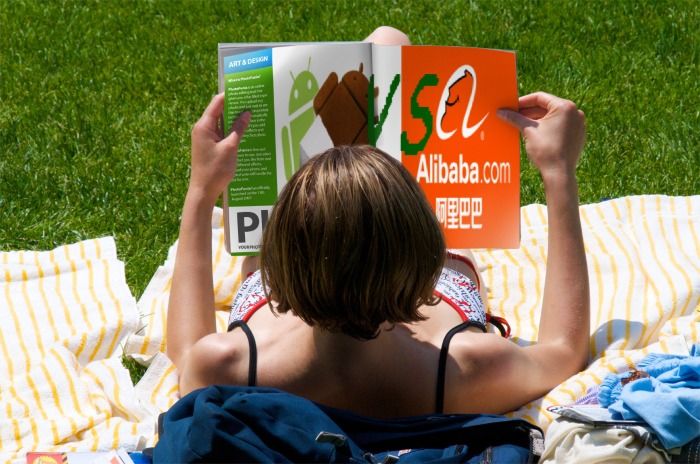 Alibaba, internet and software companies from China, not only to lead the e- commerce market in the Bamboo Curtain country, but also save big ambitions: beating Google's operating system, the Android mobile operating system market in China.
The company describes the key strategies to achieve that ambition in the annual conference, Alifest throughout the weekend. One of the most significant of data that was revealed at the conference estimated transaction on Alibaba platform, compiled in July, which will reach three times this year to U.S. $ 473 billion. This figure will likely exceed Amazon and eBay in annual online sales.

"From the report (Amazon and eBay), we perform roughly the same as last year, but we are growing faster than they are this year, so this year we are probably more of them," said Chief Strategy Alibaba Zeng Sun told Reuters as reported The Next Web pages.


Annual event was attended by thousands of Internet entrepreneurs (netrepreneur) and small business owners to discuss the business on Alibaba site. Alibaba CEO Jack Ma, outlining the company's future. Ma promised to build a better platform for the merchand, providing small business loans that help entrepreneurs, and provide real time data useful.




Ma enrich the conference with a serious discussion related to the development of China and the global economy. "The world economy will become worse and worse, we will not repeat the glory of yesterday," he said.

"Next year, we need new ideas, new innovations. Past nine years, China has changed, netrepreneurs has changed, but now we need to find a new path," he added.

Comments that are interesting in the annual agenda of the CSO is Alibaba Group, Zeng Sun In an interview with The Wall Street Journal, Zeng highlighting the company's goal to compete with Android system Linux-based mobile operating Aliyun, which was announced last summer.

"We want as strong as Android in China, we have several lines of new handset partners," he said. Alibaba has partnered with K-Touch and Haier to Aliyun, and expect at least have a partnership with five handset makers in late 2012.

Domestic Rival

Zeng believes that his company can beat Android for Google services such as search, maps and e-mail in China is limited, if not blocked. "Android is not able to provide maximum services in the Chinese market, but we can," he said.

However, Aliyun ambition remains to be seen. Because recent figures from analysts expect Google's mobile operating system, Android, holds 83 percent of the smartphone market in the last quarter. While Aliyun also face competition from domestic rivals such as Baidu and Tencent, have developed their platform.